Anybody who has followed the history of music genres and styles in general, will tell you that during its heyday, British Psychedelia was quite different to its American namesake. In general, the Brit psychedelia version tended to be more whimsical as well as artily experimental than its American counterpart, and it often seemed to work within accessible pop song structures. On the single, "Halos Fly In The Wind", American singer-songwriter, and CEO / Owner of Pryor 2 What ? Records and Music Publishing, Doug Cash, unpacks some of those British Psychedelia flavors that was first brought to the word by way of The Yardbirds in 1965. Look up the word 'psychedelic' in the dictionary, and one of the first definitions will be 'mind-expanding'. That is what all of the best psychedelic music has in common.
Doug Cash is a very sophisticated songwriter; he knows how to both, expand minds and open hearts with his songs. Doug's tracks have an extraordinary delivery of lyrics, which allude more than reveal and which comes with beautifully structured arrangements that never overwhelm. The use of warm organic instrumentation aides this aesthetic tremendously. All across "Halos Fly In The Wind" there is a feeling of a slow waltz with melancholy, while Doug creates Carnaby Street characters and scenarios which invariably coil back into a nostalgic British lifestyle.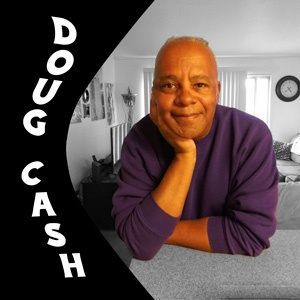 One of the most famous roads in the capital, Carnaby Street, is still today the tourist hotspot and the heart of London's shopping district. During the 1960's it was a place where new cultures started to integrate, exciting music was tested and people who went there were looking for a wild time. Music gurus like Jimi Hendrix, The Kinks, the Rolling Stones and The Beatles would visit often. Here Doug Cash's music video gives us a taste of that era, while the song itself unravels a more intimate story within that backdrop.
Most writers settle for either narrative story songs or impressionistic collections of musical images – Doug Cash does both at the same time on "Halos Fly In The Wind". Although it's clearly a finely crafted work, the music sounds completely relaxed and confident. The song moves with a restless spontaneity. Doug's elegant acoustic guitar is a benediction in the mix, as his voice effortlessly slides around the melody, setting the scene and telling the story. This is the sound of a maverick original, a true artist, who makes the raw beauty of his songs come alive.
"Halos Fly In The Wind" is the sound of 1960's London filtered through the romanticized present. It's modern and old-fashioned, complex yet simple, emotional and good-time, all at once. It's insistently melodic and beautiful, but sophisticated and layered, and speaks of relatable human truths.
OFFICIAL LINKS: SPOTIFY – APPLE MUSIC – YOUTUBE – REVERBNATION