Another Philly rapper? Aren't there a million of those running these streets? Well none of them are Tony Loud Woodz – the hottest new artist coming out of the Good Thief Music camp. Hailing from Springfield Township, 1 block north west from the Philadelphia borders, Tony Loud Woodz is ready and eager to take this rap, hip-hop, and alternative genres by the throat and have his way with it.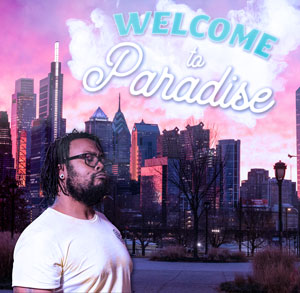 Tony brings a fresh new sound to the music scene. Every critique has said Tony embodies multiple artists. Whether it be Big Boi and Ludacris or ODB and 2 Chainz mixed together, everyone agrees, you need to hear his music.
Tony Loud Woodz's second album, "What The Hell Is This" releases on February 4th, 2022. The album has in the meantime produced to acclaimed singles. The first, "State Pharm", which was written and produced by Tony, who also shot and edited the accompanying video.
This was followed by the second single, entitled "Paradise". Both the aforementioned tracks are available on all major streaming platforms right now. Those interested in backtracking Tony Loud Woodz's releases, will also find his 2020 EP "Least Expected".
OFFICIAL LINKS:
LinkTree: https://linktr.ee/TonyLoudWoodz
Instagram: https://www.instagram.com/tonyloudwoodz/
Twitter: https://twitter.com/TonyLoudWoodz
TikTok: http://www.tiktok.com/@tonyloudwoodz