Tampa Boi Beatz was born April 7 1989, to Jamaican and African parents. Born and raised in Tampa, Florida, he got his name by putting the city on his back. Coming from the struggle with an incarcerated father and a criminal background himself, Tampa Boi Beatz wanted to make a change in his life. That's when he moved to Atlanta, Georgia in his late teens to pursue his music career.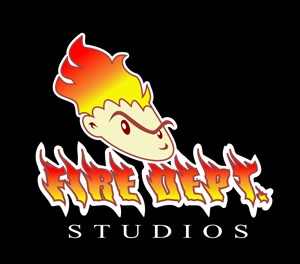 After moving to Atlanta, Tampa Boi Beatz started attending beat battles where he gained respect from DJs and producers in the music industry. He went on a 15 beat battle-winning streak after studying the art of producing.
After winning a beat battle and catching the attention of Justice League, Tampa Boi Beatz was offered an internship at the world famous Hot Beats Studio in Atlanta where people like Lil Wayne, Drake and Nicki Minaj have recorded.
Tampa Boi Beatz has also been part of classic studio sessions with Snoop Dogg, Wiz Khalifa, Young Jeezy, French Montana,Waka Flocka, Currensy and Grammy-winning producer, Keyz.
Tampa Boi Beatz isn't just a producer, he's an artist, songwriter and businessman. With a vision to build his own empire, Tampa Boi Beatz started Fire Department Studios in his apartment in his late teens.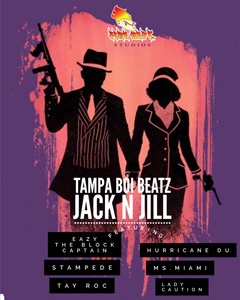 With all the complaints from neighbors, he was forced to move his setup to a U-Haul storage unit where he recorded his clients. Tampa Boi eventually decided to go legit. Since then, he's been able to move into his own building, properly branding Fire Department Studios.
Outside of running his studio, Tampa Boi Beatz is a producer, artist and songwriter. He's collaborated with Grammy-award winning songwriters and artists and even founded the Write-Away, a professional songwriting team. He's released his own projects as well as produced for major and independent artists.
Tampa Boi Beatz has also worked with some of the most critically acclaimed rappers in the business. He managed to produce a record with Eazy the block captain, Tay Roc, Stampede, Ms.Miami, Hurricane Du, and Lady caution with Tampa Boi on the chorus entitled 'Jack n Jill'. Recently Tampa Boi has been in the studio working on tracks for Lil Baby and Google.
New Music is available in the links below on all streaming platforms.
OFFICIAL LINKS: www.firedeptstudios.com  – www.instagram.com/tampaboibeatz
https://music.apple.com/us/artist/tampa-boi-beatz/1558756659
T