After multiple releases of underground albums, tracks, mixtapes, features, and collaborations, P DIGGA is truly building his brand every step of the way. While he still hasn't got the shine he deserves yet, with "Like a Stripper" he's showing the industry that he continues to make quality music, and is one of the best banging artists out right now.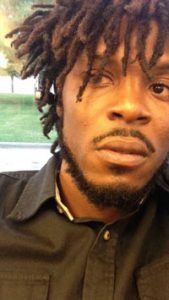 This track is his most emotional and poignant songs to date, and it's only the tip of the iceberg. Ably supported by DJ CHOSE, P DIGGA comes with straight bars throughout the entire track, with an ear for melody and rhymes that's criminally underrated!
MORE ABOUT: "Ugo" better known as P DIGGA is a US-based Nigerian Rapper, Producer, Singer and Entrepreneur. P DIGGA was born and grew up in Nigerian before relocating to United States to pursue his career in the entertainment industry. In 2012, he released a mixtape titled "Show me the psycho" which was hosted by New Mexico Dj (DJ ZERO). The Mixtape features 12 tracks with productions from Eno Will, Barron and as well as P DIGGA himself. Several singles from the mixtape had several spins from music radio in Europe USA and Africa. P DIGGA is also an aspiring actor/director. He has acted for both stage and Television and is working hard to transform the film industry with his visual effects. He is also in the studio working on new material.
OFFICIAL LINKS:
https://m.soundcloud.com/africanondeck
https://YouTube.com/africanondeck
https://Facebook.com.com/officialspdigga
https://Instagram.com/itspdigga
Snapchat: itspdigga
https://Twitter.com/itspdigga