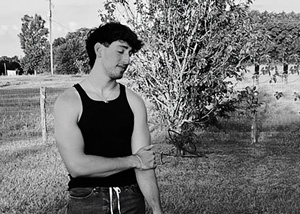 Inspired by the greats yet devoted to authenticity as an artist, Boston's Kyle Lucas brings a treasured edge of intention and heart to modern pop. Openly influenced by the likes of Van Morrison as much so as Ed Sheeran, Sam Smith and Adele, Kyle's organic folk-pop arrangements follow soulful melodies and revealing lyrics, through an ultimately enchanting realm of acoustic guitar and subtle yet stylish rhythms.
'Don't Fall Asleep' marked a bold introduction to the singer-songwriter realm, highlighting the delicacy and equal passion and power of Kyle's voice across a deeply moving arena of intimacy and longing. Kyle Lucas has clearly risen to become an influential singer-songwriter and indie pop musician in the US and international music scene.
Committed to the cause and writing from an unwavering love for the art form, the singer, songwriter and producer forever promises stories of truthful revelation and meaning. His childhood days were those of an introspective, thoughtful and observant youth – traits the young artist soon learned to channel into masterful songwriting and captivating, memorable performances.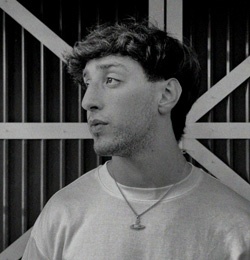 Unconfined by genre, Kyle Lucas' music begins with a feeling or idea, and expands outwards as per the energy and emotions of the moments. As such, the vague blanket of indie pop is about the only tag required, for a collection of songs that breathe personality and contemplation into the current scene.
Though far from the beginning of his journey, the July 2022 single release will no doubt mark the start of a mighty new chapter for the ever-passionate creative. "Don't Fall Asleep" has received great reviews and streams are consistently on the rise. The song is emotional and direct, with honest lyrics and immersive melodies that will immediately connect with the audience.
If you like Kyle Lucas' music, we invite you to join the many fans around the world who have shown their gracious support on various streaming and social media platforms.
OFFICIAL LINKS:
https://open.spotify.com/artist/5KiIywJZfvKmMFB5jptbAN?si=salPwfyKRH-LXBhog1SJrg
https://music.apple.com/us/artist/kyle-lucas/1633141671
https://kylelucasofficial.com/
https://www.instagram.com/kylelucasofficial/
https://www.youtube.com/watch?v=oUmeeqxa9NE
https://www.facebook.com/kylelucasofficial
https://soundcloud.com/kylelucasmusic
https://twitter.com/KyleLucasMusic
https://www.tiktok.com/@kylelucasofficial