Rapper and educator Jahn Dough releases new project "The Garden Project" along with new visual "G Wagon" .The California born artist who lives in Dallas, TX, is heavily influenced by great musicians like Prince and Pharrell, which you can be heard throughout "The Garden Project."  Possessing a business degree from the University of North Texas, Jahn Dough has been in the education field for several years; however, he has been in tune with music since the age of 7, and creates songs with the intention of changing the narrative not only for black men, but also for creatives in general.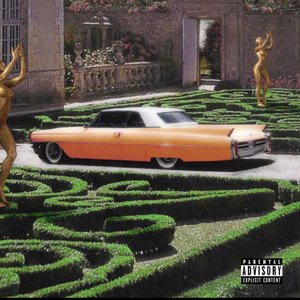 The music on "The Garden Project" is beautiful. The production provides a soulful soundscape of soulful, cinematic-infected head-nodding grooves and emotionally resonant melodic phrases of ethereal majesty, complementing the sensitivity and thoughtfulness expressed in the lyrics.
Jahn Dough's stories merge inextricably with his talent and image, skillfully positioning himself inside the narratives. Bursting with smart wordplay and smooth flows that pushes the meter past ten, and beaming with an air of honesty, you can feel the love that Jahn Dough's puts into his music
"The Garden Project" is a welcome work by an artist who puts it all on the table. Jahn Dough has always been one of the most genuine artists out there, and this album is a great demonstration of that. He brings his authenticity 100% to every performance, and speaks wonders lyrically.
Connect with Jahn Dough's music here: https://linktr.ee/jahndough7203