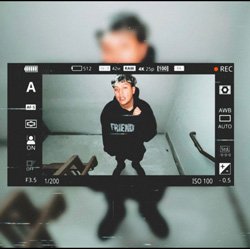 Gotti Mirano is currently kicking off his Trap Metal Tour presented by Tune Tank a loyal supporter of Gotti since first surfacing a few years back.  Having made a name for himself with a series of fiery releases over the last few years, his trap metal musical style, unrestrained lyricism, and balls-to-the-wall attitude has seen him pushing the boundaries.
Gotti Mirano's 2021 single "Plug 2 (Branson)" was unleashed to solidify just why he is at the forefront of the new scene. It's a snarling song that will leave you shaking. The track fizzes with the electricity of an artist doing exactly what he wants to, and is thriving in the process. Gotti will rile up even the most chilled-out listener when he is in the mood.
Jumping between a kaleidoscope of influences, Gotti's flexes his musical muscles over infectious beats. His determined flow remains the driving force throughout every track, effortlessly guiding the differing beats with his cutting lyrical delivery, and proving why he should be considered one of the best in his biz.
Connect with Gotti Mirano and his music:  https://linktr.ee/gottimirano