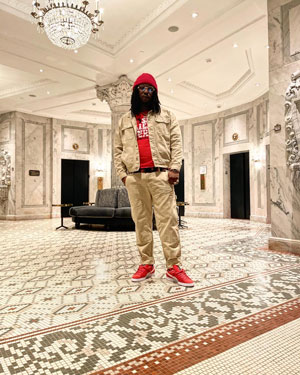 Fressh Rari is a verified Spotify artist and his songs can be listened to on all streaming platforms including Soundcloud, YouTube Music, and Deezer. His latest track "Dogg it" out now is catching heat early.
The original name of Fressh Rari is James Teague. He has been an admirer of the South Atlanta music culture since he was 11 years old and decided to foray into the world of music and hip-hop, growing up.
Today, his talent is recognized by more than 11k people on Instagram, who follow him to stay updated with his lifestyle and new song announcements.
Popular hip-hop dailies like Raptology and Jukebox Times have featured Fressh Rari as one of the finest upcoming rap artists of 2022, so make sure you don't miss out on his songs!
Song link: https://distrokid.com/hyperfollow/fresshrari/dogg-it-3