Edison is an R&B/Hip Hop artist from Los Angeles, California and is the future of what the genre is looking forward to. As a child in the late 90s and early 2000s, he was heavily influenced by listening to artists such as Usher, Boyz II Men, Ginuwine, Michael Jackson, Chris Brown, Ne-Yo, New Edition, Trey Songz, and many more. Edison is the artist that takes experience and is able to tell his stories uniquely through his music by showing that he relates to his audience when it comes to reality.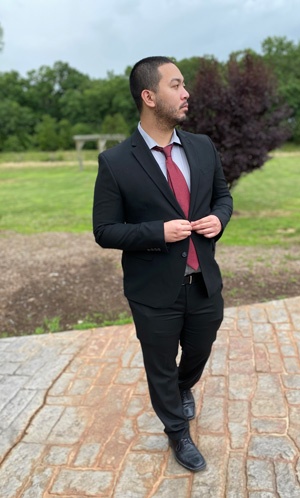 After leaving Static Records in 2018, Edison has been able to solidify himself as one of the best artists that the entertainment industry has to offer. His song "Real One" which features fellow artist Ziggy, has caught the attention of a lot of music fans and music industry executives across the country. The song has been able to show Edison's maturity as an artist after his debut song "Break it Down" came out in 2016.
His song "Real One" is based off of a woman that he once really liked in college and caught her cheating on her current boyfriend at a party that they were both attending. Edison has explained that he felt very disgusted that he fell for a woman like that, especially after he expressed his feelings for her months prior to the event. Edison said that she made him feel like he was not real enough for her which inspired him to get in the studio and create the track that he cares so deeply about.
Edison knows how to let out the emotion that people are afraid of letting out sometimes and he is one of the artists that is standing up for not only his fans, but for people around the world. He is definitely the future of music and is someone to dominate the music scene for years to come!
OFFICIAL LINKS:
Instagram
https://www.instagram.com/itsofficialedison/
Facebook
https://www.facebook.com/musicedison
Spotify
https://open.spotify.com/artist/30tQxSbvAU6kpTOsMzVeM3?si=klnbjaWMSwSI2tdkTvy0qQ
Soundcloud
https://soundcloud.com/edisonsalvador
YouTube
https://www.youtube.com/user/eddie00754