There are two things that Dan Ansell loves. One is music, and the other is water. Just exactly how these elements correlate and are perceived in his daily life is unbeknown to me. However, we do know that water and music do relate to each other rather a lot.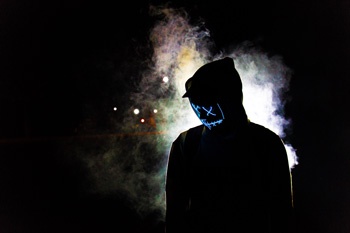 The connection is extremely dependent on your culture and how you have been engaged in music. Water is an incredible and engaging system, and through rain, rivers, fountains and the sea, musicians have been inspired to create motion and emotion in their compositions.
Which is exactly what tracks like "Marshmallow" and "Cloud Nine" reveal through their vocal, lyrical and musical components, adding a whole new dimension of warmth and life to the soundscapes that belong to the creativity of Dan Ansell.
The vocals on these tracks are truly captivating. The range from near whispers to fearless belts and fluid raps, wring every affected nuance out dry. It's hard to hear the singing on these tracks, and not get the sense that the songwriter is saying something immensely important, even if what that might be, isn't immediately obvious.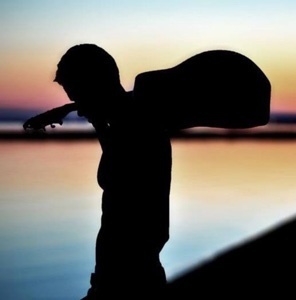 There is a sense of beauty throughout these tracks, as the different vocal stylings blend with the shimmering electronic sounds and the throbbing beats. The push-pull aesthetic, present throughout these songs, allows the music to be incredibly emotive without sounding overly melodramatic, or being too sugary. Instead the recordings fall somewhere in the middle, taking the best of both worlds, with surprising and enchanting results.
There is a stylistic jump from "Marshmallow" and "Cloud Nine", which shows that Dan Ansell seriously attempts to bring versatility into his sound like few other artists strive so significantly to do. And he succeeds with effortless ease.
Dan Ansell is, in fact, highly capable of honing in on the integral qualities of his artistry, and refining it into a fluid, smooth and crystalline listening experience. If musical devices can convey the specific aspects of water, then this is it. Musicians, who turn their sensibilities into gorgeous music, repeatedly strike me. Dan Ansell is now on that list.
OFFICIAL LINKS:
https://www.instagram.com/dja_insta/
https://soundcloud.com/dan-ansell-1
https://open.spotify.com/artist/4BsYRankZfssDAzXb5PuHP?si=73nkIxyDRc-gV37_1RPCpg