Saints Warning is a rock band based in Los Angeles, CA. Their debut single "Until I Make It" was released in 2019 by Shock Therapy Entertainment. Their follow up single "Natural High" was released shortly after, receiving applause worldwide. The current members are singer Eduardo Enriquez, guitarist David McClellan, bassist Andrew Dupras, and drummer Bobby Godines. Saints Warning was founded in 2019 by actor and musician David McClellan, also known as David Blaze. The band was formed in Los Angeles, when Eduardo Enriquez was recruited on vocals along with Bobby Godines on drums and Andrew Dupras on bass. Eduardo sang in many bands around the Los Angeles area before joining Saints Warning, performing at places like The Whiskey a Go Go.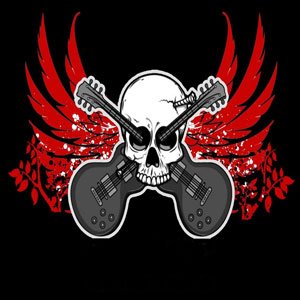 David began playing music early as a child, first picking up piano. He later learned to play drums and eventually found himself as a guitarist. Bobby started playing drums at a young age and is well versed in many styles of music. He has performed with many different acts throughout Southern California and brings a unique style of drumming to the band.
Bobby continues to perform and hone his craft. Andrew drove from Boston to California to pursue music and film-making. With his voice and guitar, he has performed at many venues across Los Angeles and Santa Monica, including busking at the 3rd Street Promenade. Adopting the bass, Andrew completes the classic 4 piece rock assemble.
The group began practicing in Santa Fe Springs at Holloway Studios and soon began performing in venues across California.
Saints Warning soon grew a fan base playing the local club scene and online, with their music being played on music streaming platforms. The band strives to produce quality original music, always delivering a positive message and vision. Saints Warning is a band dedicated to music, the performing arts, photography, entertainment, media, public service, and networking.
OFFICIAL LINKS
Saints Warning YouTube: https://www.youtube.com/saintswarning
Saints Warning Spotify: https://open.spotify.com/artist/3cC8SzbIJtqDFPT23Q64Wg
Saints Warning Instagram: https://www.instagram.com/saintswarning
Saints Warning Twitter: https://twitter.com/saintswarning
Saints Warning Facebook: https://www.facebook.com/saintswarning
Saints Warning Soundcloud: https://soundcloud.com/saintswarning
Saints Warning Reverbnation: https://www.reverbnation.com/saintswarning