At only 22 years old, TOROislame is already making a name for himself in the alternative rap scene with his unique sound and approach to music. Hailing from Detroit, Michigan and studying in East Lansing, TOROislame's passion for music is undeniable. He lives by his motto "LAME" – Live. A. Meaningful. Existence – and aims to inspire others to view their personal existence in the same way.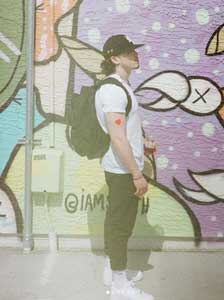 Working tirelessly to perfect his craft, TOROislame's dedication to his art is evident in the quality of his music. His raps are raw yet melodic, guaranteed to make you catch a vibe. The genre-bending artist is able to seamlessly blend elements of Pop, R&B, Trap, and Alternative rap music, creating rich and captivating tracks that leave listeners in awe.
In 2023, TOROislame has already blessed us with some incredible new singles, and now he brings us his latest release, "Slow". This track showcases TOROislame's ability to weave introspective bars over smooth and soulful production.
It's evident that TOROislame has a natural charisma that draws listeners in, making him the sort of new wave alternative hip-hop artist that you simply can't ignore. He leaves you captivated from start to finish.
Over the past year, TOROislame has been making serious noise with tracks that highlight his melodic flow and wistful lyrics. Whether he's applying pressure over a propulsive beat or taking things "Slow", TOROislame always delivers.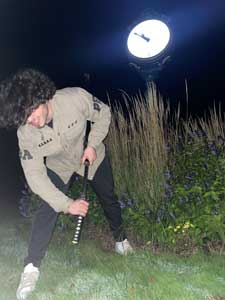 It's clear that he's an artist who is dedicated to his craft and has a bright future ahead of him. You might not have heard of TOROislame yet, but you'll surely be hearing him everywhere soon.
This young artist has a sound that is uniquely his own, blending an honest, emotive energy with a suave and sticky beat. One thing that sets TOROislame apart from his peers is his effortless technical and lyrical abilities, which are on full display in "Slow".
His performance is polished and poised, as he seamlessly blends light-footed flows and silky-smooth tones. And at the heart of it all is TOROislame's outright melodic approach, which is nothing short of mesmerizing.
But what really makes TOROislame stand out is his ability to share vivid personal stories that resonate with listeners from all walks of life. Whether you are from his community or outside of it, there is something in TOROislame's music that you can map onto your own experiences. And that is what makes him such a powerful voice in the rap scene today.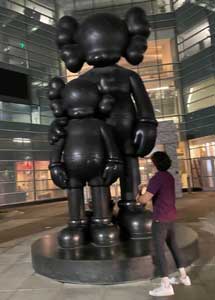 Of course, it takes more than just talent to make it in the music industry. As any successful artist knows, you also need to understand your own strengths and be able to put them on display.
And in that respect, TOROislame is already a step ahead of the game. On "Slow", he sticks to his winning formula, showcasing his raw yet melodic raps and genre-bending style with natural charisma.
So what does the future hold for TOROislame? Based on his latest release, it's clear that he is a rising star in the alternative rap scene who is making a significant impact with his unique sound and approach to music. Whether he continues down this path or branches out in new directions, one thing is certain: TOROislame is an artist to watch out for in the coming years.
So if you haven't already, be sure to check out "Slow" and experience the magic of TOROislame for yourself. With his fresh and vibrant approach to rap and hip-hop, he is sure to leave a lasting impression on anyone who listens.
OFFICIAL LINKS:
https://distrokid.com/hyperfollow/toroislame/slow
https://www.instagram.com/toroislame/
https://music.apple.com/us/artist/toroislame/1639642864
https://soundcloud.com/toroislame/tracks
https://artists.spotify.com/c/artist/12qcHDv39uBD569n6lMoRs/profile/overview
https://www.youtube.com/@TOROislame