Dry Creek Station is a "Country Plus" band located in California Wine Country (Sonoma County). They are predominantly a Country band, but they also play Rock, Pop, Top 40, and other hot songs that make you move. Dry Creek Station is collective made up of KATHY "KJ" JONES and MITCH MANA on vocals, STEVE TELLEZ (guitars and vocals), ERIC THOMSON (drums), JIM GATEWOOD (bass) and MICHAEL SEIDITA (guitar, keyboards, mandolin, Dobro and vocals). This is a collaborative project with multiple musical layers that run deep throughout their performances. The band takes you on a sonic rollercoaster that will keep you on your toes.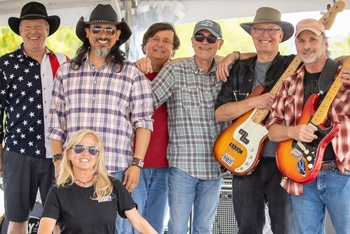 Dry Creek Station can start at a slow or steady canter with signature sultry harmonies that lure you in, build up in layers and leave you breathless. Then, at a bat of an eyelid the band can roll out foot stomping rhythms and euphoric anthems to get you uplifted and carried through their musical journey, along with the members of the band, who pour their heart and soul into every nuance of the songs they deliver.
A quick visit to the band's Official Website, will allow you to sample, absorb, connect with and understand the love and attention that goes into Dry Creek Station's stunning performances irrespective of what style of music or song they are covering.
There are a number of extensive elements that set Dry Creek Station apart from many of their contemporaries, but the core essentials are easy for any music lover to pick up within minutes of listening to the band, or watching any of their performances, many of which you can find on YouTube.
The fundamental key points that make Dry Creek Station the powerhouse and engaging formation they are include: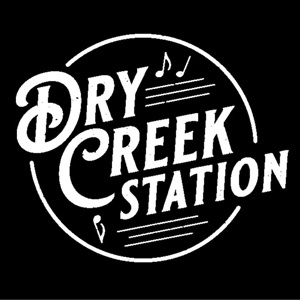 Musical talent – The band members are skilled musicians who can play their instruments well and have excellent stage presence. The powerful and versatile vocals – both male and female – are especially important for the band, having the ability to connect with the audience quickly.
Authenticity – As a good country music plus cover band, they have a deep understanding and appreciation for the genres they work with. Dry Creek Station are able to replicate the sound and style of the original artists, while also putting their own spin on the songs.
Song selection – They have a wide range of songs in their repertoire, from classic hits to more recent songs. They are able to play a mix of different styles, such as honky-tonk, bluegrass, and contemporary country, to folk, rock, blues, and beyond.
Stage presence and energy – Dry Creek Station are able to create a fun and engaging experience for the audience. They have a captivating stage presence and are able to interact with the audience to create a lively atmosphere.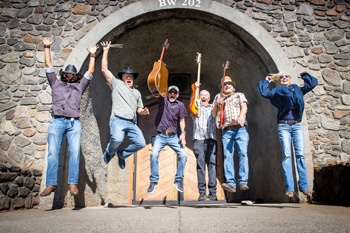 Audience engagement – A good cover band should be able to connect with the audience and keep the crowd engaged throughout the performance. Dry Creek Station get the job done by done through a mix of clever music selection and by encouraging audience participation though their vibrant and sometimes heartfelt performances.
Professionalism – Additionally Dry Creek Station is obviously a reliable and professional musical unit, who follow the "arrive on time, communicate well and provide high quality music" rules. We know this simply by looking at their continuous live gig bookings and the venues they occupy.
In conclusion, Dry Creek Station are a Country Plus cover band on another level, a six-piece unit that creates the most wonderful sonic tapestries and engaging live performances going in the live music scene. Dig a little deeper on their Facebook Page, and you can sense how this ambitious project manages their fresh creative dynamic, and how their country plus aesthetic fuses energy, integrity and artistry!