There's no fluff attached to the EP "Good at Feelin' Bad" instead, what you get is Rory Leon spilling his heart out about the struggles, the afflictions, the ambitions and the lessons locked inside his mindset. The songs on this EP have a way of sounding melancholic, sobering and hopeful all at the same time.  Leon can rap fearlessly or croon soulfully with effortless ease, and at the same exceptionally high level.  He has ignited the emotional soul of rap, hip-hop and pop in this recording, discussing personal issues in a rhythmic, lyrical, melodic and creative light.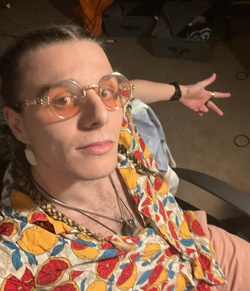 Rory Leon has been making music for a while now, and grew up in Los Angeles, working around artists like Sueco and Jerhell. Based on his style, he doesn't take the easy route to get anywhere. Throughout "Good at Feelin' Bad", Leon feeds us with all kinds of dynamic flows and melodic hooks while talking about powerful issues that strike you head-on. He is a ferocious presence across this track-list; tight rhyme schemes and masterful wordplay in his rhymes, make the record feel consistently dynamic.
This is of course magnificently contrasted by his mellifluous voice when he switches into croon mode and hits you in the feels, backed by layered harmonies when needed. Within just 4 tracks, Rory Leon takes the listener through an immersive shapeshifting musical journey.
He kicks things off with R.O.K.R.O.D (Rowan on Keys, Rory on Depression), which quickly shows off the fact that Leon's real strength is his delivery and flow. He has a way of riding the beat-less production, interweaving his voice with the track in a very natural and organic fashion.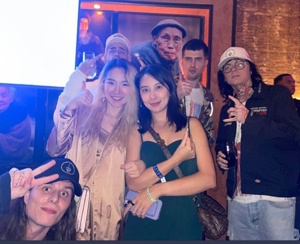 "Safehouse Ghost" is an immediate standout, and the EP's artistic apex, from my personal point of view, as it unpacks all the qualities Rory Leon harbors in his skillset. This song sets a great tone for the entire recording, as it has all elements that you would expect from a crossover track of this kind.
Rory Leon's signature fast flow with amazing wordplay is brilliantly juxtaposed against his soulfully nuanced singing, which will pull you right into his world.
"Salt" ft. RIDDLECAGE further reinforces Rory Leon's lyrical openness, and his will to dig deep into his themes, uncovering the bones inside the flesh. This affords his music as much emotional impact as it does musical resonance.  This track, along with the others, works, because Leon provides listeners with real, unfiltered stories. Music like this helps to usher in a new era of boundary-less rap and hip-hop.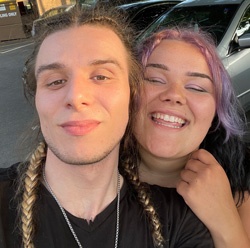 The music throughout "Good at Feelin' Bad" sounds lush and organic, while the compositions are fresh, innovative, and unique. None more so than the closer, "Good Things Are Always Cut Short", which rides on strumming acoustic guitars and rolling basslines, underscoring Rory Leon's lusciously layered lead vocals and rich harmonies.
This is not the type of track you would expect to find on a recording classified under the rap and hip-hop label, but then Rory Leon is not your ordinary one-dimensional hip-hop artist. He has a fresh and unique sound that has hardly been heard before, and never this self-assured.
"Good at Feelin' Bad" and Rory Leon brings new energy and emotion to the table, within an ever-expanding genre, which is proving itself to have no more limits.
Connect with Rory Leon @theroryleon