Radio Mafia are a 5-piece band originating in Ireland. With songs ranging from death-influenced grunge, to finger clicking swing, they explore musical ideas derived from each member's original creations. "Preacher" was the last single released by Radio Mafia in 2020. During the pandemic, the band began to write and record from individual locations. Once restrictions were lifted, the band regrouped in the Radio Tower HQ to begin the full master versions for release. "Preacher" is first single from these sessions, entitled "PYRE", which will be released on all streaming platforms on 18/02/2022.
Let's face it, after one listen to "Preacher", its clear that Radio Mafia sure know how to craft catchy, lush songs with plenty of stuff going on inside. The rich keys, crisp guitar work, and layers of melodic vocals as well as the intensity levels are considerably impressive. This is a serious, gorgeous, and forward-thinking piece of music. Taking full advantage of their amazing skills and individual performances, Radio Mafia offer a breathtaking arrangement to this composition.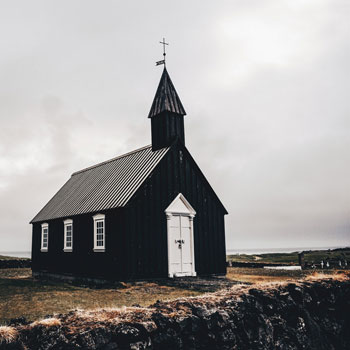 Radio Mafia has created a varied and finely balanced single that will appeal to the alternative rock fan as strongly as it will to the supporters of fusion and progressive rock, which is, of course, no mean feat. Bursting with energy and founded upon a driving bassline, killer drums, and an intensely soaring lead vocal, "Preacher" is an absolute gem. It portrays a band in possession of unique compositional and performance skills.
Starting on a brilliantly shimmering intro of bass, drums and keys, the temperature is immediately raised the moment the aggressive vocals make an entrance. The super-charged vocal melody quickly turns into an unstoppable anthem. It is a strong musical statement made by a band at the very top of its game. "Preacher" is simply brilliant, each instrument and vocal tone necessary and captivating, with performances that demand attention.
This isn't your typical mainstream song, it builds and twists to its musical climax as the instruments duel, shimmer, ebb and flow and the beat of the drums act as a dynamic counterpoint to the vocals. Radio Mafia have made possibly one of their best tracks, if not their best with "Preacher". It sees the band technically and artistically pushing the boundaries. There are enough exhilarating moments here to please even the most unexcitable.
If you think rock with an evolutionary artistic vision is dead, then maybe you should think again. Radio Mafia cut down that insidious notion with surgical precision on "Preacher". The production is stunning with an arrangement and instrumentation that weaves in and out of the song structure smoothly whilst the melody and immersive songwriting is nothing short of brilliant. Rhythmic drive segues into a section of forceful musical momentum that builds up to an industrious wall of sound. It is just an all-round magnificent piece of music.
"Preacher" is remarkably accessible given the arty and progressive music edge. If Radio Mafia continues to grow creatively from this, there most recent single release, they could soon be on the cusp of musical greatness.
OFFICIAL LINKS: SPOTIFY