Jamarian Jackson aka JDI-Jay is an 18-year-old artist from Detroit Michigan. He started making music at the age of 11 and begun taking it serious in 2019. JDI-Jay was offered a deal with the record label Ethika Music, which is still in the works. His latest single 'Dangerously N Love', taken from the project, 'No More Love Songs' fills your soul with the psychedelic and soulful RnB/Hip-hop earworm sounds trending all over the globe right now. The track is a clear demonstration of the artist's enviable talents. It is a perfect example of the honeyed vocals and impressive songwriting that will see JDI-Jay win over fans and critics alike.
The production leans on those skittering drill and trap flavors, but the woozy, slapping beat slides through haunting thoughts, and flickering elements of soulful light inside a melancholic palette. Whatever you were expecting sonically from 'Dangerously N Love', your expectations will certainly be surpassed. In addition, JDI-Jay puts on a theatrical display of his progress as an artist from expanding his production choice and honing in on his vocal strengths.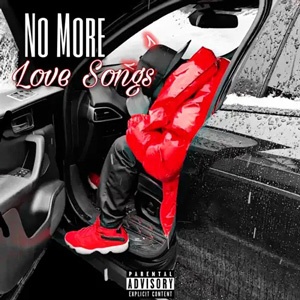 One of JDI-Jay's biggest draws is how beautifully he sings about the most heartrending of situations. "I'm in love with you. Don't set me free. I can't do this thing called life without you here with me, because I'm dangerously in love with you. Said you'd never leave. Did you mean those things," sings JDI-Jay as he makes a clear statement of intent, while also expecting an affirmative reply. Between JDI-Jay's picturesque storytelling and expressive vocal performance, he forces you to care about his character and his commitment.
This is ambitious, high-level artistry alongside emotional openness. In a way, it's a good thing that JDI-Jay's is very front-facing about his desires; that way you know exactly what you're getting into with him. He proudly flexes his devotional approaches on 'Dangerously N Love' rather unashamedly. Something his contemporaries find almost impossible to do. This kind of sincerity sets him apart from the pack.
Honestly, as a musician, I really like JDI-Jay.  He has a great voice and he transforms the emotions he's experiencing into quite a compelling soundtrack on 'Dangerously N Love'. He puts his whole heart into his feelings, and puts those feelings directly into song. JDI-Jay brings the heat with a track full of passion and self-reflection, to create a sentimental storytelling project. Moreover, the slow burning beat bangs. BennyOTB provides sleek production work, idiomatic of contemporary R&B and modern hip-hop.
JDI-Jay's style, lyrical content and overall attitude as expressed on this track reflects an artist comfortable and totally in charge of his skillset. Only those with ears eager for unknown, underground talent may have discovered JDI-Jay thus far, but if he keeps releasing high quality recordings of this caliber, he may soon be on everybody's radar. 'Dangerously N Love' feels authentic, and JDI-Jay's experiences are expressed in a way that gives listeners the complete picture. He has both the voice and the vision, a combination necessary to stand out.
OFFICIAL LINKS:
https://mobile.twitter.com/itsjdijay
https://instagram.com/__jamarian?igshid=YmMyMTA2M2Y=
https://www.instagram.com/itsjdijay/?hl=en