Two projects rolled into one, "The Rise Of M Pt 1 & 2" is a double album released by husband and wife duo Mega Sean and Mz Tulip. Scarborough born singer, rapper, and songwriter had a passion for singing and performing from an early age. Her father was a well-known Toronto DJ throughout the 80's and exposed her to all different types of music. By the age of 16, Mz. Tulip moved to the City of Mississauga where her passion further flourished and in 2007 after meeting her husband Mega Sean they connected on every level to eventually create music together.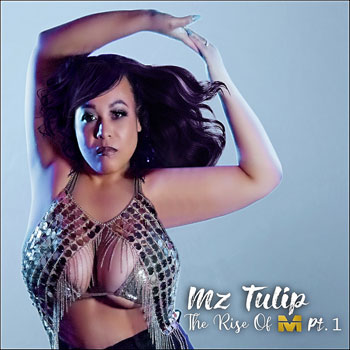 Born in the City of Toronto and raised in Mississauga, songwriter, rapper, singer Mega Sean grew up with music embedded in his soul. His father owned one of the biggest nightclubs in the City, exposing Mega Sean to the musical culture from the age of 10. Mega Sean had been a part of many hip-hop groups before going solo, and also finding success in commercials and advertising. Together, Mega Sean and Mz. Tulip have opened up for known acts as Bare Naked Ladies, D12, Rihanna, Lloyd Banks, and more.
"The Rise Of M Pt 1"opens with the reggae-flavored "Work Together". Boasting a super-infectious melody, it is an uplifting partnership anthem about the bonds of love and togetherness over a chugging beat. Its message seems to embody the intimate, rock-steady, symbiotic relationship of its two co-creators. The duo's work is richly orchestrated and comes alive on "Hip Hop Carnival".
Mz. Tulip leads off with a glorious vocal between singing and rapping before Mega Sean steps into the mix, effortlessly meshing their voices over a template that becomes a quiet storm. "Ladies Anthem" is album's the lead single, and its more complex and urgent urban stylings features Fat Joe, Alicia Cinnamon and Mega Sean. This is a big sounding track, with full-bodied dancefloor ardor burning in its foundation.
"Standoff" sees Mz. Tulip and Mega Sean exchange hardcore flows as they go toe to toe. Fans of sophisticated but raw rhyming skills will thoroughly enjoy this one. "Liar" brings a more mellifluous and soulful Mz. Tulip, before "Swami" develops over an exotic and mesmerizing production. "Anger Management" sees MegaSeam dominate the verses with a deep and resonant voice, while Mz. Tulip weaves an earworm hook.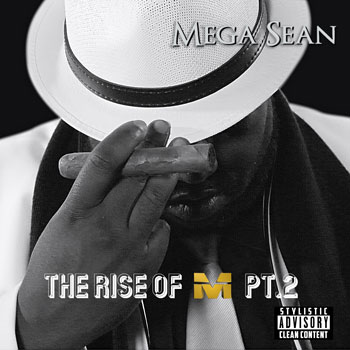 Besides the voices and the production, these tracks are also a reminder that quality songwriting will always shine through in any genre. "The Rise Of M Pt 2" kicks off with a vintage retro groove, on "Lonely" ft. Lily Forest. "Lotion" rides on a jungle rhythm and showcases Mega Sean's domineering low-end vocal cords. Dancehall vibes ignite the groove on "Make You Mine", where Mega Sean constructs an elegant and sensual melody.
"Soulmates" finds the duo of Mz. Tulip and Mega Sean together again. She on the melodious hook, he's firing up the verses. "Breathe" is another standout. Brilliantly arranged and haunting, Mega Sean puts on his singing shoes for a moment of perfect R&B crossover extravagance. "Maizie Elizabeth Carter Bradshaw" mixes pop and gospel threads for an impacting performance, before Mega Sean closes the show down with the spectacular, but somber and afflicted "Home Time Coming".
All-round, "The Rise Of M Pt 1 & 2" experiments with incorporating a variety of styles and flavors, as Mz. Tulip and Mega Sean flip between singing and rapping effortlessly. They tell stories which reflect real life perfectly, using not just their vocals, and the narratives, but the production on each track to get across the drama and desire of the scenario. This results in Mz. Tulip and Mega Sean delivering two sets of captivating tracks.
STREAMS:
The Rise Of M Pt 1: https://distrokid.com/hyperfollow/mztulip/the-rise-of-m-pt-1
The Rise Of M Pt 2: https://distrokid.com/hyperfollow/megasean1/the-rise-of-m-pt-2-2
SOCIAL MEDIA:
IG: @megaseanmusic
Facebook: megaseanmusic
IG: mztulip
FB: mztulip
FB: mztulipdaqueen