Hundred Round Kado is a rap and hip-hop artist based in Boston, Massachusetts. On the scene since 2009, he has released a number of projects including "King of the Triple Beam Volume 1," "Kokaine Fever," "King of the Triple Beam Volume 2" and "Marilyn Gunroe" under the artist name Ricky Gramz. His rebranding as Hundred Round Kado has allowed him to celebrate his Haitian roots and connect more deeply with both English speaking, and French Creole speaking audiences. His latest projects "Alive At A Wake" and "Whistling Through The Graveyard" are available now, the release date for a new project, "White Kargo", will be announced soon.
When a hip-hop artist comes with the stigma of a rap sheet, as Hundred Round Kado did, some take the ball and run with it, delivering some of the hardest verses and beats in the genre. In fact, Hundred Round Kado takes the ball and drags right it into the end zone, on his thought provoking single, "Instigator Freestyle".
This track is Hundred Round Kado at his most cut-throat. It's some seconds shy of 3 minutes, but it's an effective passageway into his mindset, as he tackles the struggles of having to be a child supporting father in a hostile situation.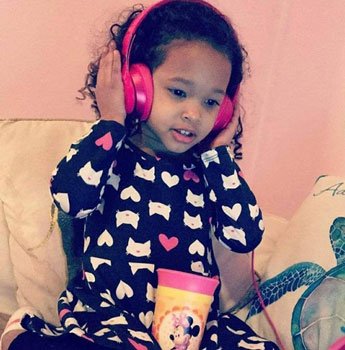 In the world of popular hip-hop nowadays, it's hard to find an artist who's truly unique and exceptional. More often than not, the rappers that have made it big in recent times, have been trap rappers, fusing autotuned crooning with trendy rhyme flavorings.
As a result, it's pretty surprising when a lone voice manages to break through the plethora of trendy rappers and produce something that is not only different but quality as well. And it just so happens that Hundred Round Kado sounds like that necessary voice.
To see the Boston rapper meet expectations with "Instigator Freestyle", is great in itself, but to see him exceed those same expectations is incredible. His energy and level of personality is through the roof. Hundred Round Kado sounds determined and hungry on the beat.
He has the tough-minded energy that made so much of rap and Hip Hop exciting in the first place, and it also has other things working for it: Song-craft, emotional force, and a sound of its own. Hundred Round Kado can straight up rap when he wants to, and he sounds intentional on "Instigator Freestyle".
When he's snarling, there's a mesmeric swirl in the way he layers his voice, and a rough power in the way he saves his words for when they'll have the most impact. Hundred Round Kado stands in his own lane as one of the few artists currently to really attempt to rap and rhyme on their projects.
Overall, this is a solid project from Hundred Round Kado. There's more quality than quantity, allowing the artist to deliver according to his strengths. Records like this are what will eventually outmode the mumble rap mania.
Follow Hundred Round Kado on Facebook, Snapchat (@the100roundkado), YouTube, Twitter (@100roundkado) and Instagram (@ hundredroundkado).
OFFICIAL LINKS: SOUNDCLOUD – FACEBOOK – YOUTUBE