The Kings County-born Bri Ski Lavon was steadfastly on his path to cracking the Drill music code at the beginning of the Brooklyn Drill movement, when misfortune struck. His songs and visuals, such as, "Used 2 Hoop", "Rest In Piss" featuring TNT Reaper Gang Artist TNT LUCCI, and the crackerjack single "Never Be Captured", were on their way to raking in the numbers and capturing industry attention, when Bri Ski Lavon was arrested in NJ and held in prison for 16 months.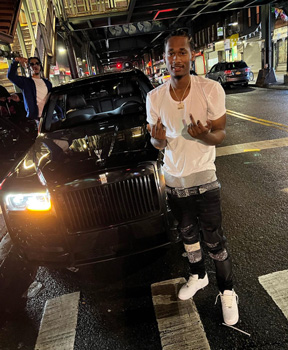 Recently released, the young man, who was born in Brooklyn, and now resides in New Jersey, rode off from the Garden State Youth Correctional Facility in a Rolls Royce Cullinan. The subsequent events, leading to an impacting comeback, were already, all planned and plotted out. Cameras followed Bri Ski Lavon on the 95N directly to Neiman Marcus for the Drip, then to NYC's Sei Less for dinner, and finally to the studio to record his debut single, "The Goon Bacc".
The following day, director Jay Chosen flew from Miami to New York City to film the debut single, and two additional tracks. The new effort captures different sides of Bri Ski Lavon, whose tone seamlessly shifts from reflective and ambient to fierce in only two minutes and forty-five seconds.
"The Goon Bacc" re-establishes Bri Ski Lavon's presence as a unique and powerful force within today's diverse and ever-changing music scene. It expands upon the themes he set forth on previous outings, highlighting his sweeping vocal delivery and well-earned reputation for rhyming, as he runs one syllable into the next, without ever stumbling. Bri Ski Lavon is moving so fast that you'll need to hit replay to catch every word.
Consistency is something that a lot of artists can't pull off, however, coming back from a 16 month forced hiatus, is even more daunting for just about anybody, in a game that twists and turns on a daily basis.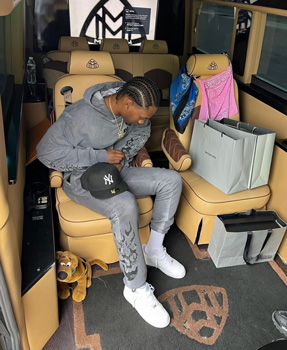 On "The Goon Bacc", Bri Ski Lavon showcases his resilience and consequent ambition. He effortlessly delivers the essence of his core strengths as a rapper, as if he never stopped along the way. It shows his unstoppable relationship with music and his craft.
"The Goon Bacc" is almost guaranteed to see Bri Ski Lavon's profile level up even further. The broader picture that emerges from this self-assured-titled single is of a confident young artist entering his next phase.
There is a direct, outspoken and sincere quality, which really comes across in this song. Carried by an effortless and soulful backing vocal line and a funky beat, with skittering hi-hats, the track follows Bri Ski Lavon's carefree energy, which speaks to the creativity that flows through his veins and discharges into the rest of the world.
"The Goon Bacc" could be seen as a celebration, but more importantly, it is a portrait of an artist in motion, prompting the restart of his career. There's something very special about witnessing someone who so clearly understands himself, and above all, the legacy he sees himself a part of. There's a real sense that this official debut single, is Bri Ski Lavon's biggest leap forward yet.
OFFICIAL LINKS:
YouTube Music Video – https://youtu.be/6ZDDldl5OUg
IG – @briskiilavon
Apple Music – https://music.apple.com/us/artist/bri-skii-lavon/1388616819