The rise of streaming services has had a major impact on the hip-hop and rap industry. These platforms have made it easier for independent and up-and-coming artists to gain exposure and build a fan base, without the need for a traditional record label or significant financial investment. This has allowed for a wider variety of voices and styles to enter the game, creating a more diverse and vibrant rap scene. 9finite Ju, steps into this vivacious arena with his latest tracks, "Anniversary" and "Never Bleed Around Sharks", bringing his own personal style which has been crafted from a background of exhilarating freestyling exercises. His flow is urgent, playful, witty, and energetic, and his performances can only be described as creatively authentic.
It's a new year, which means new opportunities for fresh faces to rise above the noise. 9finite Ju puts himself on that list with "Anniversary", which is filled haunting atmosphere, grinding grit and attention to detail. The keys shimmer and twinkle above a dark and booming bottom end. On top, 9finite Ju layers his vocals to create dense and resonating dual tones, which induce you to stretch your ears if you want to pick up on the lyricism.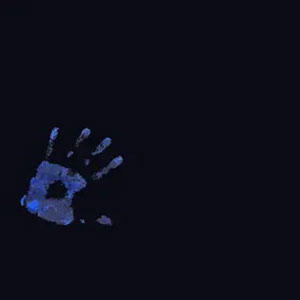 9finite Ju's vocals is sonically raw, which is not to say he doesn't sound polished. 9finite Ju's sounds like a real human performing a well-crafted song that's been smartly produced. 9finite Ju doesn't rely on massive build-ups for shock value, instead opting to draw us in with his intricate wordplay, weaving in perfectly sculpted vocal frequencies at the right moments.
9finite Ju is a street poet, and a good one. His word play is clever, but more importantly, it's personal. You hear him grapple with his thoughts and ambitions in a way that is honest. He's determined in his writing, and determined to go even higher.
Each one of 9finite Ju's songs reveals him to be a songwriter adept at placing listeners inside his experience, and showing how universal that experience can be. He constantly tries to prove himself and entertain his listeners with his elevated bars and not with his catchy hooks like many of his counterparts.
The drive to remain original in an industry filled with clones continues to be an effective point in 9finite Ju's favor. Possessing a booming voice and magnetic presence he packs his music with messages and purpose, his lyrics perfectly balanced between witty and direct. On "Anniversary", 9finite Ju creates a hesitant energy that builds over the course of the song, making heads buzz and emotions explode.
Here he twists his slippery voice into new directions, and this is what makes him a compelling artist. Moreover, the fact that he is tightening his focus certainly strengthens his case as an artist. No doubt, "Anniversary" offers us clear glimpses of the artist 9finite Ju wants to be, and it is drawing curious eyes to his grind.
OFFICIAL LINKS: Facebook.com/warlordofrap – Twitter.com/icor_lo – Jeladamson.simdif.com