Out of Miami Florida, and originally from the Bronx New York, 24-year-old up-and-coming versatile artist Justin Zissis aka SpiF, is taking the world by storm with his newly released single "Midnight Dreams". Go check out the single on all streaming and download platforms.
Can you tell us a bit about how you got started in the game, and when you began to take it seriously

?



SpiF: I remember starting off singing in the car with my mom, and that was the catalyst for me to begin making music.
Do you handle both the songwriting and beats on your songs, or do you collaborate with different producers and writers?



SpiF: Collaborating is a big thing for me, I like showing off my creativity, for me that's a great way to show off my creativity.
Who were your first and strongest musical influences that you can remember, and who are you listening to right now?
SpiF: I've been listening to Chris Brown ever since I was a young, I also listen to Trippie Red, Polo G, and Yeat. I'm really into the Rage type beats.
What do you feel are the key elements in your music that should resonate with listeners?



SpiF: I try to connect with what people are going through in day-to-day life.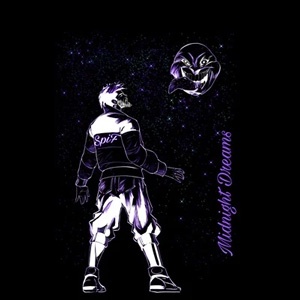 For most artists, originality is first preceded by a phase of learning and, often, emulating others. What was this like for you? How would you describe your own development as an artist and music maker, and the transition towards your own style?



SpiF: I've only been doing music for a little over a year and I've grown immensely since then. I've learned that I'm extremely versatile, I sing, rap, and can come up with great hooks easily.
What's your view on the role and function of music as political, cultural, spiritual, and/or social vehicles – and do you try and affront any of these themes in your work, or are you purely interested in music as an expression of technical artistry, personal narrative and entertainment?

SpiF: My goal is to leave my legacy behind, making a difference in the world.
Could you describe your creative processes? How do usually start, and go about shaping ideas into a completed song? Do you usually start with a beat, tune, or a narrative in your head?
SpiF: First I look for good beat, then I work on the hook, once I have a great hook I execute the rest of the song.
What has been the most difficult thing you've had to endure in your life or career so far, and how did you overcome that event?



SpiF: That would have to be when my father passed away, it was a really difficult time in my life, but I know he's always with me watching over me and is here with me on my journey.
On the contrary, what would you consider a successful, proud or significant point in your life or career so far?
SpiF: When I heard myself on the radio for the first time and seeing myself published in magazines. That's was great!
Putting aside any accolades or criticisms that fans, the industry, or the media may afford your persona or music, is there anything about you or your music, you think people may overlook, underestimate or misunderstand at all?
SpiF: How versatile my music really is, and how versatile of a person I really am, I'm working on a comic book company as well as a clothing one company at the moment.
Do you think is it important for fans of your music to understand the real story and message driving each of your songs, or do you feel everyone should be free to interpret your songs in their own way?



SpiF: I want my fans to have a free interpretation of what each song means to them.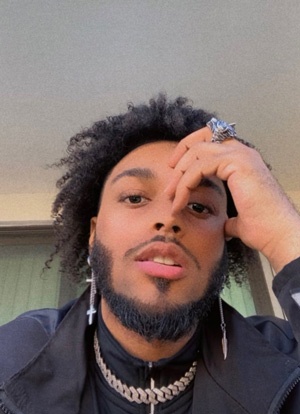 With social media having a heavy impact on our lives and the music business in general, how do you handle criticism, haters and/or naysayers in general? Is it something you pay attention to, or do you simply ignore and move on regardless?



SpiF: I don't believe their haters, I just feel like people misunderstand me but once they get to know me, they'll enjoy what they see and hear.
If you had a choice to collaborate with any acclaimed international artist or producer right now, who would you choose, and why?
SpiF: Trippie Redd would be a cool person to collaborate with, because his sound is so unique and I would want to see what type of song we could come up with.
Could you tell us something about the making of your latest project "Midnight Dreams" and the message behind it?
SpiF: Midnight Dreams is about toxic relationships.
Creative work in studio environment, or interaction with a live audience? Which of these two options excite you most, and why?



SpiF: I really have a passion for making music in the studio I feel like it's therapeutic.
Do you have a favorite motto, phrase or piece of advice, you try to live or inspire yourself by

?



SpiF: Well the definition I gave for the name SpiF is to be the best version of yourself, so, whenever I feel at my highest moment, that's when I can truly call myself the "SpiF".
How essential do you think video is in relation to your music? Do you have a visual you could suggest fans see, to get a better understanding of your persona and craft, or will you be working on something new soon that fans can watch out for?
SpiF: At this moment I have a lot of collaborations and videos coming soon, so the fans will definitely have some visuals to go along with the music.
What do you find most rewarding about what you do as an artist? And do you have a specific vision or goal set in your mind that you would like to achieve in the near future?
SpiF: I would love to have a catalog of my music I can look back on, my legacy.
You can find the artist on Instagram @JSpiF & @SpiFMusic to be kept updated on his endeavors, and stream his music on SPOTIFY.