The new single "Marco" successfully combines the elements that make Kevin Riady such a compelling performer and songwriter, with a subtle but insightful instrumental, to come up with another evocative and engaging offering. Topically Riady continues to examine the conflicts of pursuing life and love that makes for an erratic existence, between highs and lows.  There is always an ache at the center of his songs, a palpable yearning to find a deeper and durable emotional prosperity. This is a sentiment that he expresses so evocatively on "Marco", where the line between love and friendship, is fragile, fleeting, and tormenting.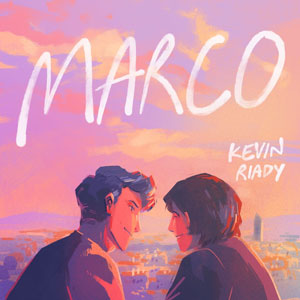 "I'm so scared saying how I feel sometimes.  I wonder what's this about, are we just friends? Now are we back to being strangers," sings Riady, before exclaiming: "I've been wondering how to get you to do, like when we used to be." The doubt alludes to an undeclared or unrequited love, a condition which is more common than we think, as we surrender our innermost sentiments to undefined conditions. In this specific case, Kevin Riady's experience is with his best friend "Marco", as foreign students living abroad in France.
Kevin Riady has declared that this is a condition he has suffered with in various occasions, due to his continuing struggle to be completely open about his sexuality. Having said that, however, there are enough points of light in both the melody and the shimmering acoustic guitar strums to keep "Marco" from wallowing in self-doubt or self-pity. Riady movingly captures his torment without any clichéd melodrama.
"Marco" is a journey filled with challenges and questions, and maybe an undeclared theory that the hardest relationships to nurture and maintain may also be the ones most worth the effort. Riady brings all the threads of the track together into a culminating exclamation point: "Put myself in this situation, I've been there, many times…" It is clearly a condition, which more than anyone else, only the sufferer can really amend.
Kevin Riady is a brilliant master at marrying crystal clear sonics with unblinking introspection and not coming off preachy or pitiful. Here he appears to be performing at the peak of his songwriting powers and emotional honesty. Raidy never shirks from taking the listener along with him as he uncovers personal truths, and that's what makes his music so relatable. He has also established a distinctive style which results in each release sounding fresh and original.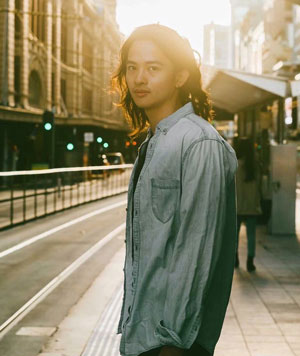 Striking and poignant, with "Marco", Kevin Riady delivers yet another record of emotional impact, conveying through the narrative of purpose, a story of stress and pain. Riady has a beautifully sophisticated soul, a sincere heart, and a flourishing mind. All of which is shown in this song. Riady's ability to structure charming songwriting with great lyricism never fails to captivate.
The Kevin Riady Story So Far:  Kevin was worn in Jakarta, Indonesia. He completed a degree in Human Factors Engineering and worked as a consultant before he finally decided to pursue his artistic aspirations. For many years, he considered himself a natural singer, however due to an unsupportive environment, he decided to hide his voice and instead picked up the flute in 2011.
By 2013, Kevin was the flute principal of ITB Student Orchestra, then in 2015 he suffered from a chronic TMJ disorder and cervical spasm, which prevented him from pursuing a professional career as a flautist. Kevin stopped playing music for a while, until he joined an acapella group and competed in the UK Voice Fest 2017. A year later he began writing songs and learning how to play the piano, the guitar and produce music. He then relocated to Melbourne, Australia, and has been rewriting his musical career ever since.
OFFICIAL LINKS: WEBSITE – FACEBOOK – YOUTUBE – INSTAGRAM – TWITTER – SPOTIFY – APPLE